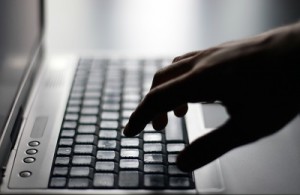 If you've been in school in the last decade or so, you were probably given a handout at some point explaining how to evaluate internet sources. These documents usually give a list of criteria to inspect on a website so you can determine whether it is authoritative and reliable.
I remember being told to investigate the author's credentials and affiliations, scan for any potential biases or commercial motivations, and tread with caution if there is advertising prevalent.
First off, I think these handouts tend to be a bit out of touch with the current state of the web, as they often don't address that media organizations and trustworthy organizations are often forced to display advertising, sometimes of a rather intrusive nature, to stay in business today.
They also don't acknowledge that in certain emerging fields, such as social media or digital age writing and publishing, an advanced degree or university teaching experience is not always going to be the best indicator of a true "expert." According to these handouts, it would be a red flag for the author to offer an information product for sale on his or her website, but this is now such a common model among authority bloggers that it certainly should not discredit the rest of the website's content.
Overall, though, this is not a problem, because the main point of these handouts is to determine whether an internet resource is scholarly and appropriate to include in a research paper. And the handouts typically serve this purpose well.
But What Are Your Criteria for Blogs and Everyday Browsing?
I'm curious what such a handout would look like for evaluating everyday websites (either personal or smaller scale) for personal information needs, whether it be finding the answer to a burning question, or just worthy blogs to add to your RSS reader.
I think this is important because today, most of us immediately turn to Google for just about anything, and its algorithm is evolving so that it is starting to favor sites with a good "user experience" rather than solely relying on metrics that can easily be manipulated.
In general, of course, you'll use common sense to filter out websites that are riddled with spelling, grammatical or organizational mistakes. And the best people to verify the author's expertise are others in the same niche.
But even more pressing, in my opinion, is the necessity to evaluate whether it's commercial forces or a genuine desire to spread information that controls the author's motivations.
Here are a couple of the things I think about when evaluating blogs and websites.
1. How Do the Authors Introduce Themselves?
I will almost never trust a website without an identified author, and in the blogosphere an About page has become pretty much a requirement. But have they put time and thought into it? Do they share personal experiences or skills that make them qualified to talk about their topic? As previously stated, this by no means needs to be academic or professional in nature, but the authors should explain clearly why they are the best choices to write in their chosen areas.
On the occasions I click on a page only to find "This is an example of a WordPress page, you could edit this to put information about yourself or your site so readers…" I make a pretty quick exit.
2. Is the Author an Affiliate?
If the blog discusses products or services, you'll want to make sure to know if the writer is a member of affiliate programs. There's nothing wrong with being one, but the blogger must disclose this information. Be aware that there are numerous ways to hide affiliate links, including url shorteners and domain redirection. If you follow links to external pages, take note of where you end up and what the address bar reads.
It's a big difference to blog about products you regularly use and trust, and promoting any product under the sun that might bring in a commission.
In order to determine the credibility of a website with affiliate links, I like to examine the writing style of the content.
Does it come across as personal, honest observations or recycled corporate sales copy? If nearly every post seems to be a glowing review of a different product, I'm probably going to leave.
3. Do They Use Social Media? And If So, How?
It's becoming more and more expected for bloggers to have a Twitter account and a Facebook page, and most other informational websites are also jumping on the social media bandwagon. If there is no clear way to connect via Facebook, Twitter, another social platform or RSS, my impression is that the site is behind the times, and possibly on the road to abandonment in the future. This might not be completely fair, but it is what goes through my head.
If the websites are active on social media, how are they using their accounts? Do they have a community of Twitter followers, and if so, are they real people the same niche or random bots? After looking over their tweets, do they have two-way conversations, share others' content and build relationships? Or just repeatedly tweet out links to their own pages.
Also, are there social sharing buttons on the website's individual posts? How many times have they been retweeted, shared on Facebook or Google +1'ed across the web? Is it easy to leave comments and do the authors respond to their readers?
These are just a few of the ways I filter the countless sites I come across on the web.
What Criteria Do You Use to Evaluate Blogs and Websites?
photo by sqback